Western Union Man: Excuse Me! Excuse Me! I have a telegram for one of you ladies from the War Department. Let's see here... boy, I hate these, these are the worst! The least the Army could do is send someone personally, to tell you your husband is dead. Darn, I had the name right here! Well I gotta go back and get this straightened out.
Jimmy Dugan: Wait, just give me the telegram.
--A League of Their Own (1992)
------------------------------------------
…some people can't help but think of the military on a daily basis.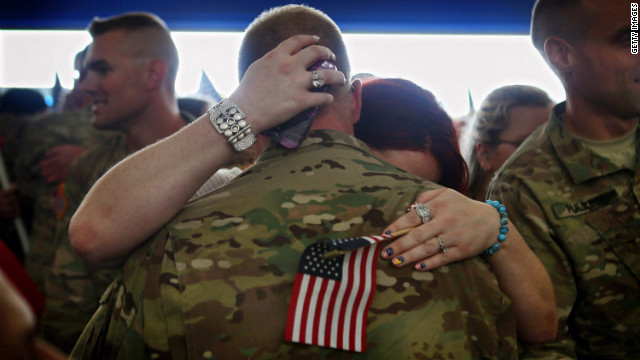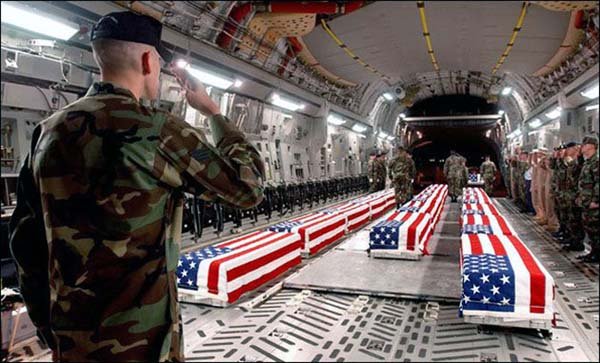 Ours has been a fortunate family; one grandfather served in the Army, my father was in the Air Force, my uncle was in the Navy (he was stationed aboard the USS Enterprise, and his job was to jump into the ocean to fish people out). My recently-deceased father-in-law was also a Navy man. I've got several friends and extended relatives who either themselves have been, or who have children, who have served or are serving in one capacity or another. Despite this, we've never had to come face-to-face with a loss based on military service. We haven't had to deal with the horrors of the Veterans' Administration snafus (and don't even bother dragging politics into this, because it's been going on for many years and it's essentially a turf war between the VA and the Pentagon). We have had to worry about the telegram coming (nowadays it's a Casualty Notification Officer arriving in person), but that hasn't been the case for many years.
So it's to those of you who still worry on a daily basis, and the ones who grieve for their lost loved ones, that I say Thank You. Because your sacrifice is equally as great as theirs.