Leon Tao: It's not technically a crime to scam a scammer!
—Person of Interest, "All In" (3/20/13)
-------------------------------------------------------
This has happened to me at least three times while traveling along the I-95 corridor:
I'm in a rest area, usually on my way to or from the rest room, when someone approaches me.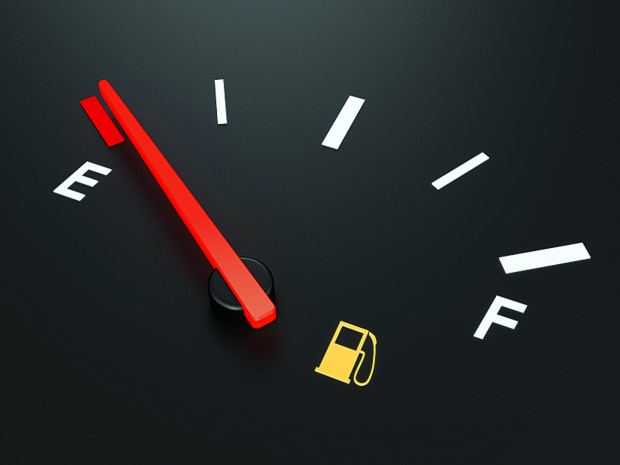 He (it's always a guy, so far) tells me a story about getting a job up north (usually Pennsylvania is the culprit), and the job didn't work out, and now he's on his way back home to Florida/South Carolina/Georgia (it's always the next state south—even the time I was approached while northbound), and of course they're short on cash and the car is Running On Fumes (every single one of these cars is Running On Fumes), and could I spare a couple of bucks for gas money?
And because their story is always the same, my response is also always the same: "Well, I don't carry any cash on me, but if you want to follow me to the next exit, I'm happy to put a few bucks worth of gas into your car."
Now, the first time this happened, we were in the Georgia Welcome Center headed south. The guy actually said to me, "OK, well ya know, I could do that but I'm afraid that the car's going to run out of gas before we get there."
I told him, "If that's the case then giving you money isn't going to do you any good, because there's no gas pump in this rest area. Either way you're taking that chance, right?" He muttered some noncommital reply and so I said "OK, I guess I can't help you, then."
The next time around was in South Carolina, so the guy needed to get to Georgia. It was late at night and I was kind of tired, so I wasn't really concentrating on what he had to say to me. I do remember that in this variation he was with his wife "in the car way over at the other end." I gave him the same response and again ended with "Can't help you, I suppose." Because there were only a few vehicles in the rest area, I was able to see which car he moved to next, so I pointed him out to an attendant who was passing by: "Hey, you know there's a guy over there trying to scam money out of people?"
"Oh, he is, is he?" said the attendant. Guy took it pretty personally and headed right over there. I didn't stick around to find out what happened next because I had to pee (I was in the rest area for a reason, duh).
The third time around was in the Maryland Welcome Center, which, curiously enough, is 36 miles deep into the state. I guess you really have to commit before you're welcomed in. Night had just fallen, and I was returning to my car from the rest room/vending zone. And the guy came up and gave me essentially the same story with the job, and the returning home, and needing money, and I gave him my stock response. However, this time around he clearly hadn't encountered that kind of answer before, because he just stood there, looking stupid and stammering for a reply. "Er…ah, um…" I stopped him and, perhaps to help him save face a little bit, said, "You know what? That's what everybody says when I give them that answer." He just shrugged and walked away.
So flash-forward to the present, or the near-past, anyway: this past Friday, the weather was supposed to be bad, so nearly everyone in the school left only a few minutes after the students did. As a result, I was one of the last people to leave the building, but not THE last (for a change).
There's a back door to my school that opens out to the parking lot, and this was the door I used to exit the building. The building has a bit of an L shape to it, and my car was around the bend, so I couldn't see it. What I could see, though, was a large white pickup truck. And standing next to the truck was a skinny African-American woman, looking at herself in the mirror.
My path out of the building made it look at first as though I was headed for the truck, and she suddenly jumped, telling me that she was just getting a look at herself. She started to walk toward the stairs up to the sidewalk, which was the general area where my car, and a couple of others, were parked.
She told me her name was Nita, and she was going to come into some money in the next couple of weeks, but "in the meantime I do all kinds of odd jobs, you know, clean houses, I paint, I date…anyway, I have to get to [I forget where] down on Patapsco Avenue and I'm a little short on the bus fare, can you spare any change?"
Now, I did catch the code word in that sentence, "date", which means she's a prostitute. I'd accidentally picked up a prostitute once before (I thought I'd told that story in this space but I can't find the relevant post), but that was 13 years ago and I've picked up on some of the nuances in that time. So, just for a lark I said to her, "You're going to Patapsco? I'm headed that way; I'm happy to give you a ride." (A lie, but I knew where this was going.)
Nita seemed delighted by this, but as we got closer to my car she asked me, "Do you date?" I smiled and shook my head. "Noooo," I said. "That's not really my style."
Go figure; that's the point where her tune changed. She "suddenly" realized that she had to go up the block to collect her mail; could I wait until she got back? "You mean US Mail? Postal mail?" I asked. She replied in the affirmative, and I told her that I was sorry, but I was already running late and if she wanted the ride we had to leave right away. She thanked me and headed up the steps and on her way.
In retrospect, here's the weird thing: I actually respect Nita a little bit more than the out-of-gas guys in the rest area. At least she was offering up some kind of service in exchange for the money/ride. The rest area guys had nothing for me.